About the ESRI
Message from the Director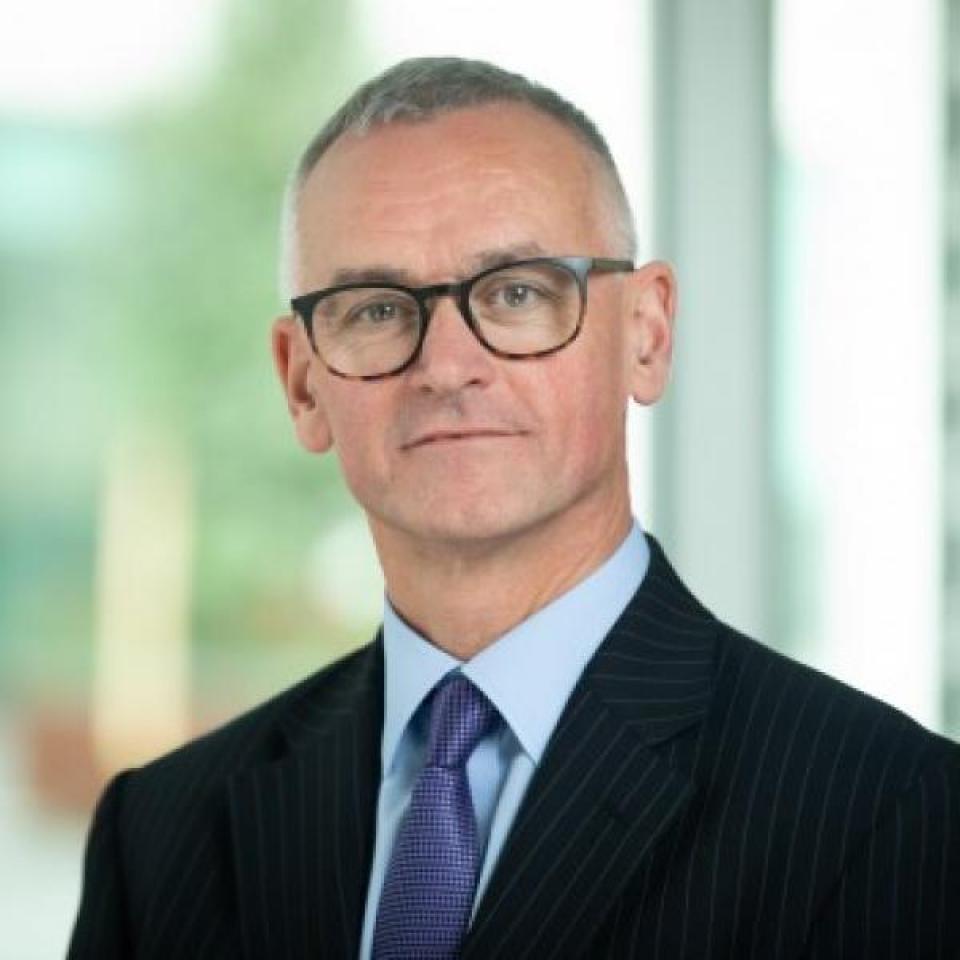 Professor Alan Barrett
The ESRI produces independent, high-quality research with the objective of informing policies that support a healthy economy and promote social progress. Ireland is currently facing many challenges on both fronts. Progress requires policies that are grounded in evidence and therefore likely to act as effective solutions to complex policy challenges. At the Institute, we believe that knowledge and facts are the most powerful problem-solving tools for policymakers. Therefore our primary objective is to provide policymakers with robust, objective evidence that can translate into effective policy solutions. This, together with our independence and dedication to the highest academic standards, means that we are never distracted from our vision: informed policy for a better Ireland. 
Read the full Message from the Director.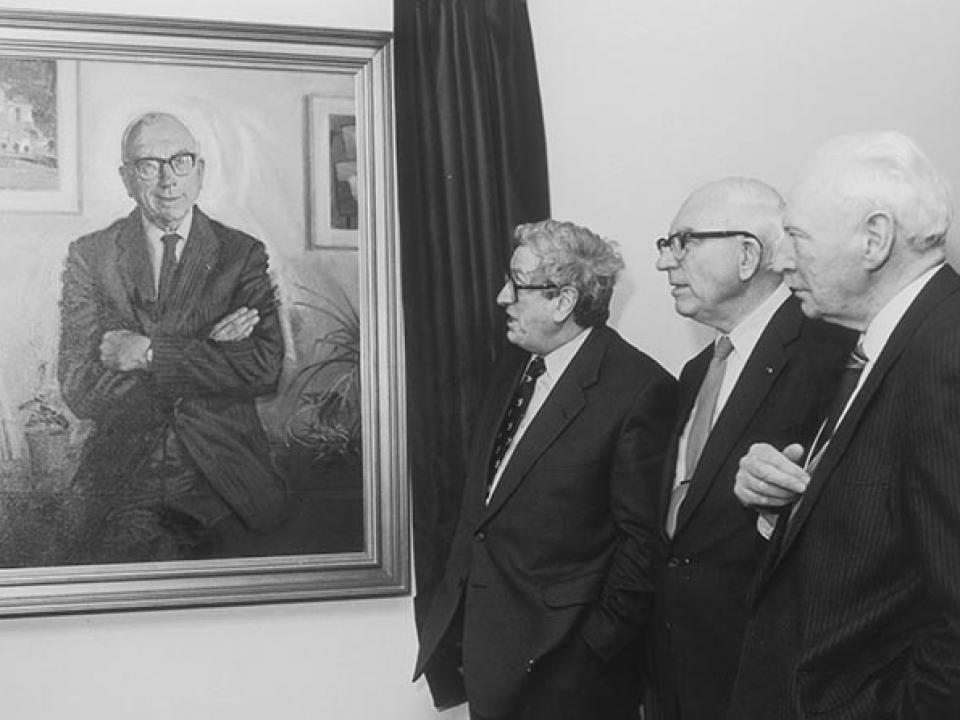 The Institute was founded in 1960 by a group of senior civil servants, led by Dr T.K. Whitaker, who identified the need for independent and in-depth research to support the policymaking process in Ireland. Since then, the Institute has remained committed to independent research and its work is free of any expressed ideology or political position. The Institute publishes all research reaching the appropriate academic standard, irrespective of its findings or who funds the research.
Read more about Institute's commitment to independence here. 
Read about the establishment of the Institute here.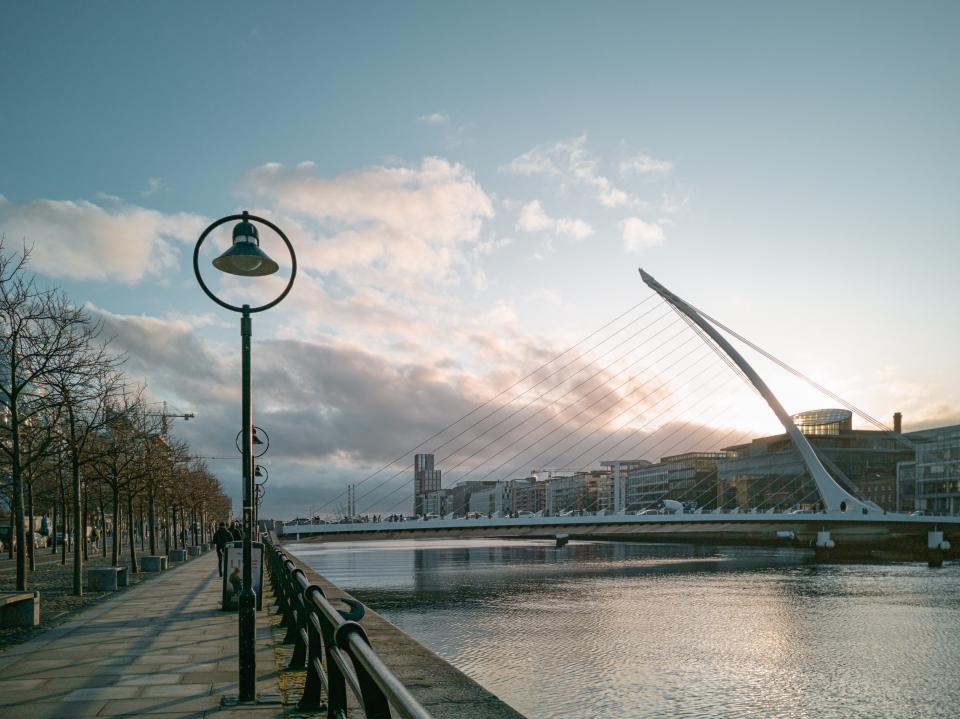 The quality of the Institute's research output is guaranteed by a rigorous peer review process, during which research outputs are examined and critiqued by both internal and external referees. Research is published only when it meets the required standards and practices. Research quality has also been assessed as part of three peer reviews of the Institute, in 2010, 2016 and 2022. The reports from the peer review panels are available to download here. 
Research priorities are determined during the strategic planning process, which takes place every 5 years. Under the current ESRI Research Strategy (2019-2023), research activities are structured around 11 key policy areas. Find out more about the Institute's research areas here.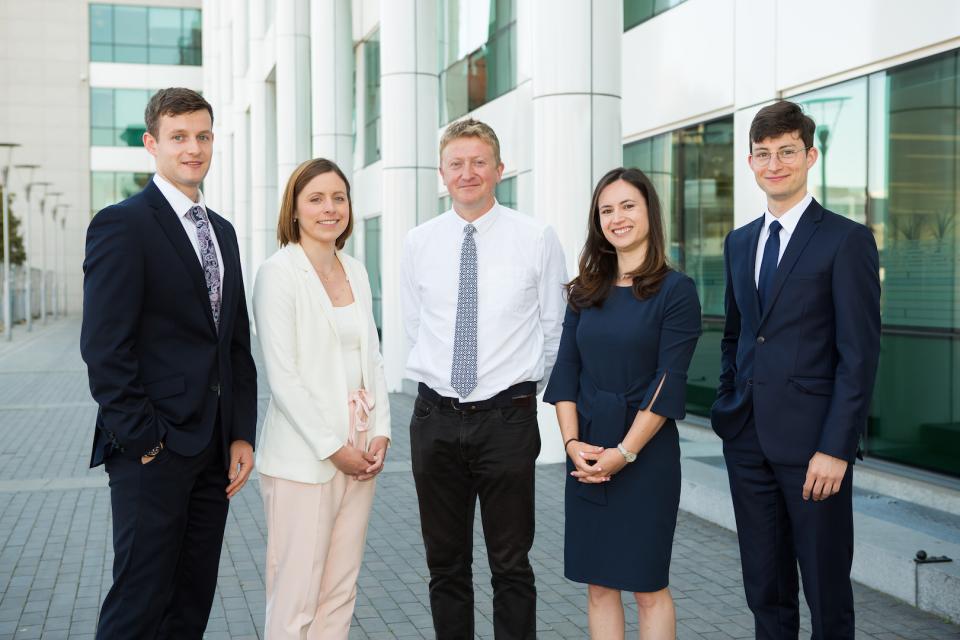 The ESRI brings together leading experts from different disciplines who work together to break new ground across a number of research initiatives. Their expertise is widely recognised in public life. Researchers are represented on the boards and advisory committees of several national and international organisations, including the Central Statistics Office and the International Labor Organization. 
Researchers have addressed a number of Oireachtas Committees in recent years, including the Committee on Budgetary Oversight, the Committee on Health and the Committee on Climate Action. ESRI Director Alan Barrett has chaired the National Economic Dialogue for four consecutive years (2015-2018). Read more about our people here.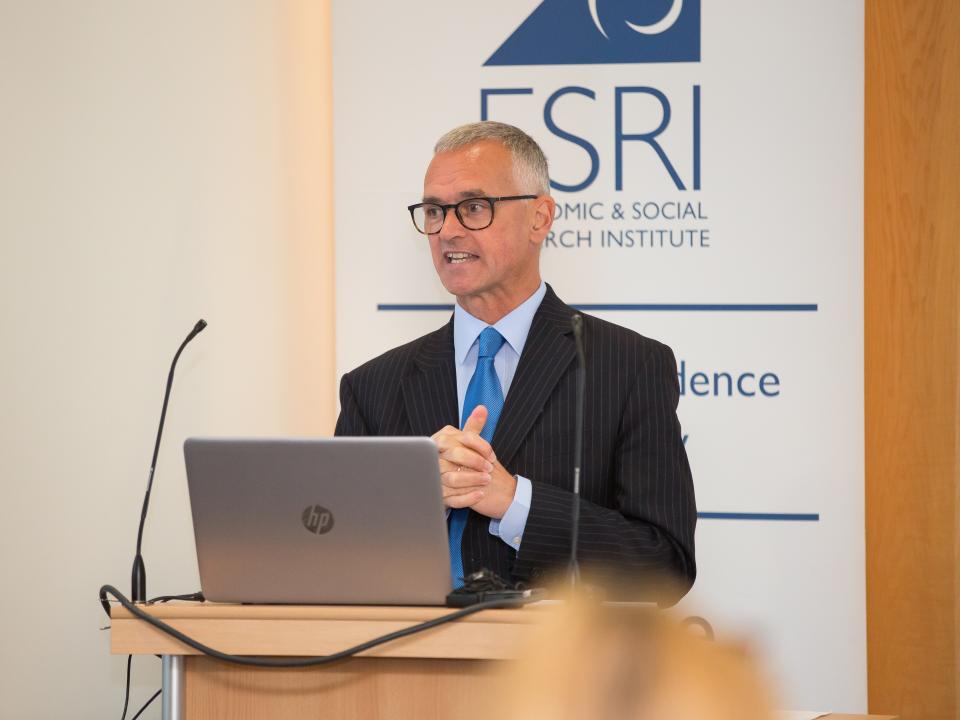 ESRI research findings are disseminated widely in books, journals and peer-reviewed reports. Reports published by the ESRI are available to download, free of charge, from its website. Additionally, ESRI staff members communicate research findings at regular conferences and seminars, which provide a platform for representatives from government, civil society and academia to discuss key findings from recently published studies and ongoing work.  
The ESRI publishes a Review of Research on an annual basis to provide an overview of published research and ongoing research initiatives. Research findings are also communicated through the Institute's Twitter and LinkedIn accounts.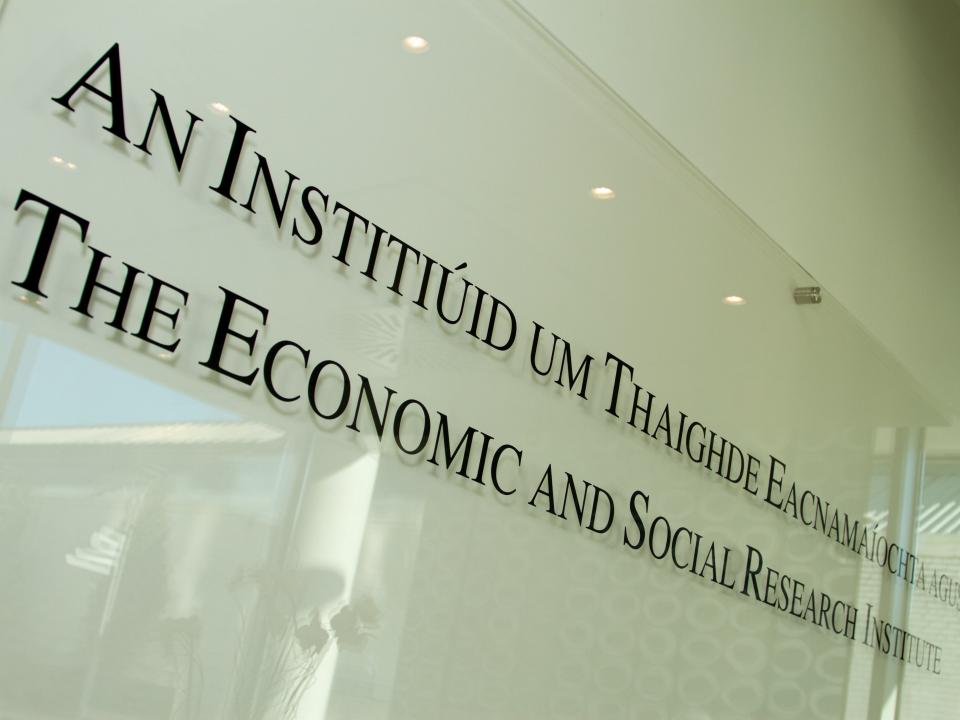 The ESRI is a company limited by guarantee, answerable to its members and governed by a Council, comprising up to 14 members who represent a cross-section of ESRI members: academia, civil service, state agencies, businesses and civil society.
Find out more about ESRI Governance here.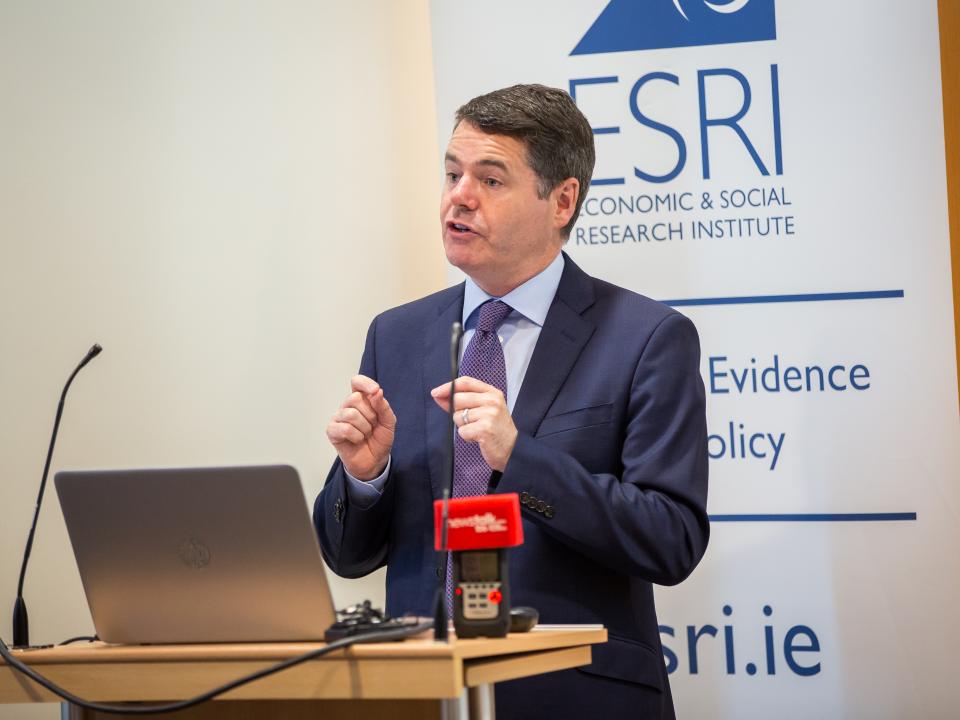 The Institute receives an annual grant-in-aid from the Department of Public Expenditure and Reform. The grant has accounted for approximately 25 per cent of the Institute's income over the last five years. The remaining funding comes from research programmes with government departments and agencies, competitive research projects and membership fees. View our Annual Reports and Financial Statements here
Membership fees support the independence of the Institute and ensure that the impartial voice of the ESRI continues to support both the policymaking process and public debate on key social and economic issues in Ireland. Find out more about funding here and membership here.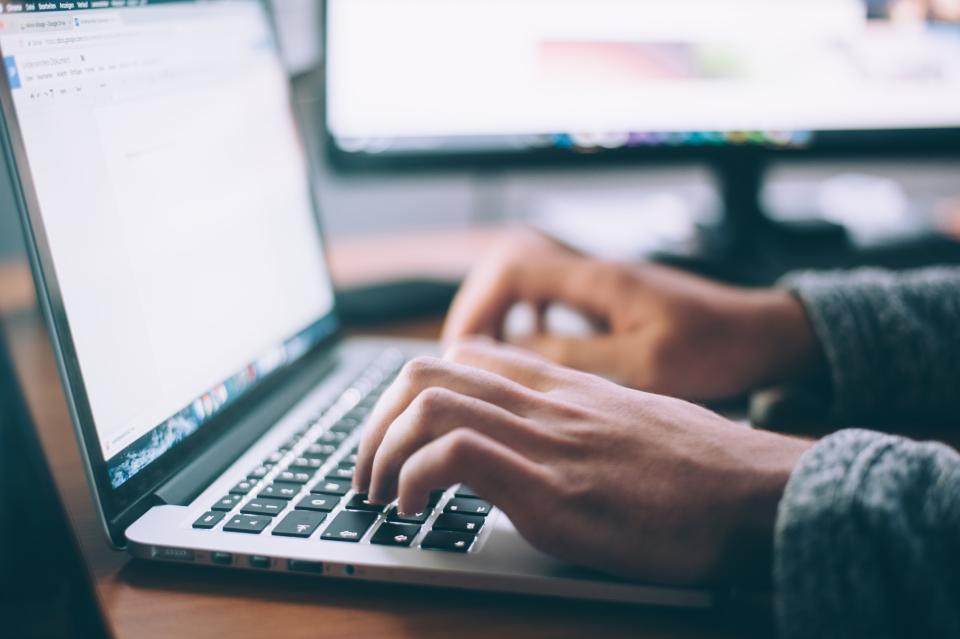 The ESRI's Management Committee formally approved a Gender Equality Plan (GEP) on Tuesday 15th November 2022. The GEP has a primary purpose of ensuring the Economic and Social Research Institute promotes gender equality, inclusion and diversity both internally in its work environment and externally in its outputs and engagement with the public. Through developing this GEP, the Institute is committing to examining and, where applicable, addressing processes, cultures, and structures that produce and sustain gender imbalances and inequalities. This Plan also seeks to ensure that the Institute is a safe and supportive environment for all staff. The structure of the GEP aligns with the mandatory and recommended requirements set out in the Horizon Europe Framework Programme for Research and Innovation 2021-2027. The GEP has been developed by a Self-Assessment Team comprising members from across the Institute's Divisions. It will feed into a more wide-ranging and in-depth plan which is being developed as part of the Institute's Athena SWAN application planned for submission in mid 2023.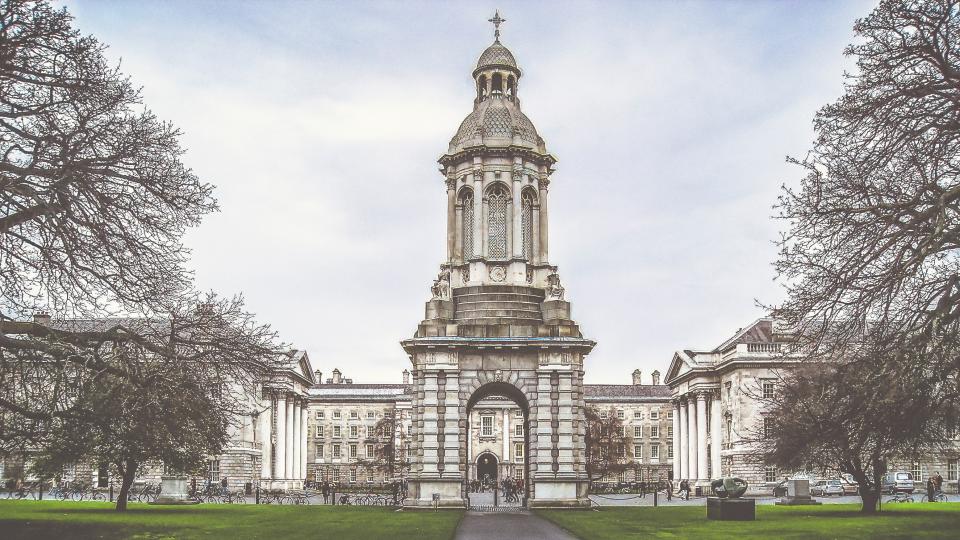 The ESRI and the Department of Economics at Trinity College Dublin are now offering a joint MSc in Economic Policy programme. The MSc commenced in January 2022 and is now accepting applications for a September 2023 intake. Read more about the programme at https://www.tcd.ie/Economics/postgraduate/msc-econ-policy/index.php
This is a jointly delivered programme between the Department of Economics at Trinity College Dublin and the Economic and Social Research Institute (ESRI). It is aimed at students who do not have a background in economics or who wish to refresh their economics knowledge through a policy angle.
This is the only masters programme in Ireland which has been specifically designed for those working in the public sector and/or policy design and evaluation who do not have a strong background in Economics to allow them to better engage with international and national economic research with relevance for Irish policy formation. The combination of expertise from Trinity's Economics Department and the policy focussed research at the ESRI provides a unique programme which combines technical and evaluation expertise applied to Irish policy challenges.