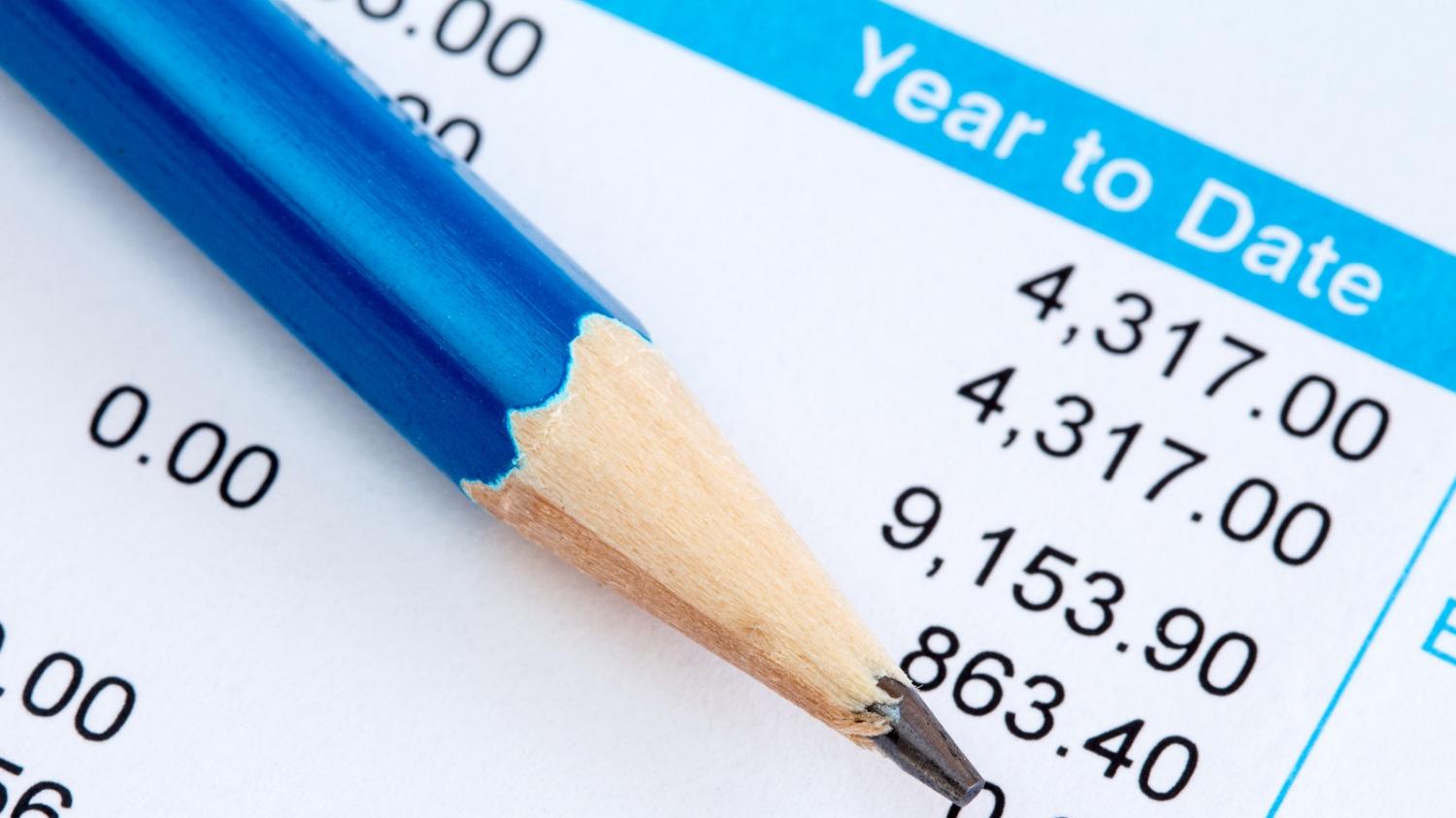 Taxation, Welfare and Pensions
Research examines the impact of policy changes on real households and explores "what if" questions about the effects of future policy changes. Much of the work is based around SWITCH (Simulating Welfare and Income Tax Changes), the ESRI tax-benefit model, which simulates how households are affected by the current system and by proposed reforms.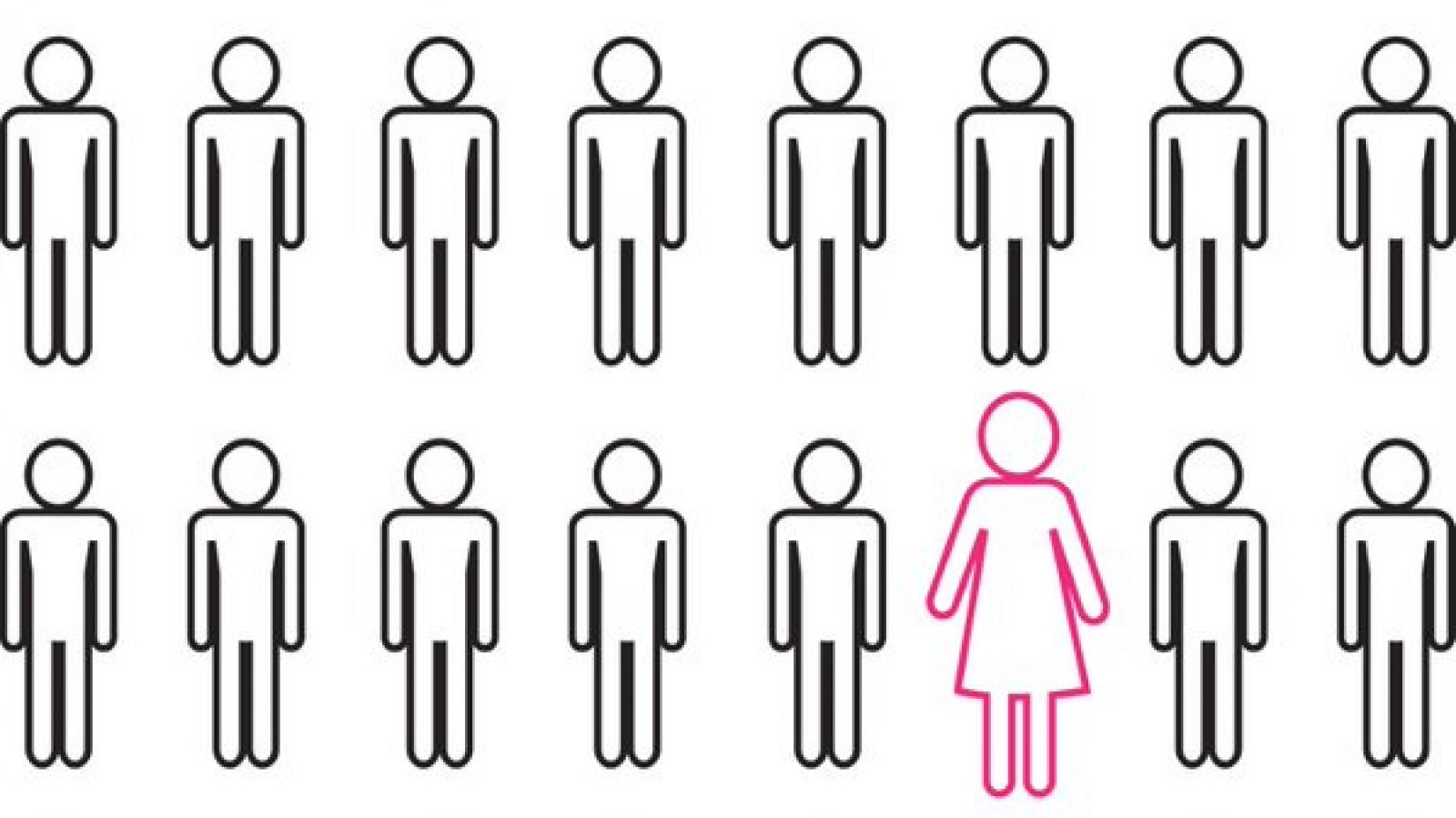 The gender impact of Irish budgetary policy 2008-2018
Gender differences in the impact of Irish budgetary policy over the last decade can be traced back to the fact that women are more likely than men to be lone parents, to be out of the labour force and to benefit from child-related supports.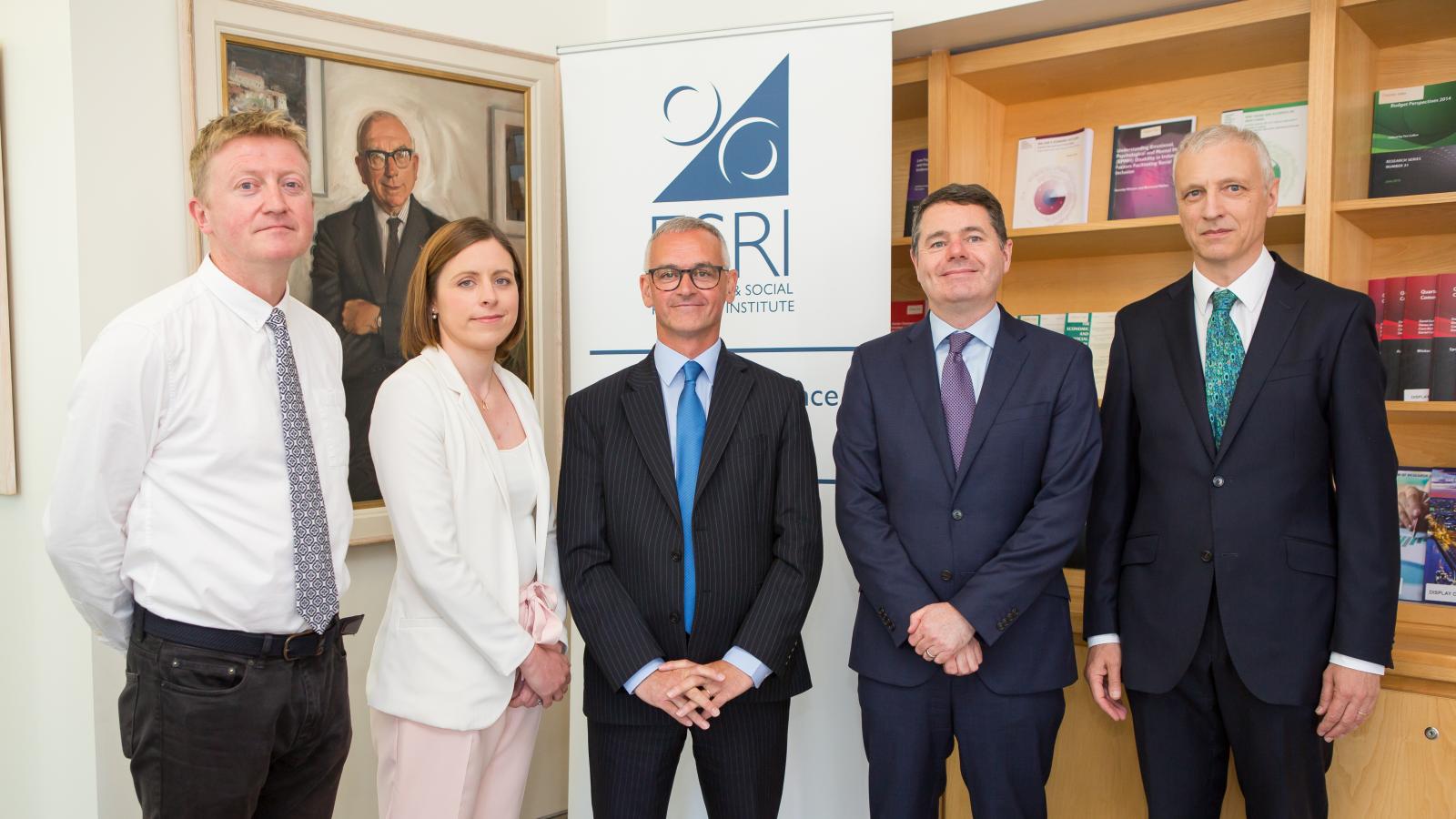 Budget Perspectives 2019
Paschal Donohoe, TD, Minister for Finance and Public Expenditure and Reform launched the ESRI's Budget Perspectives Conference 2019. Every year, this conference discusses policy issues related to the upcoming Budget.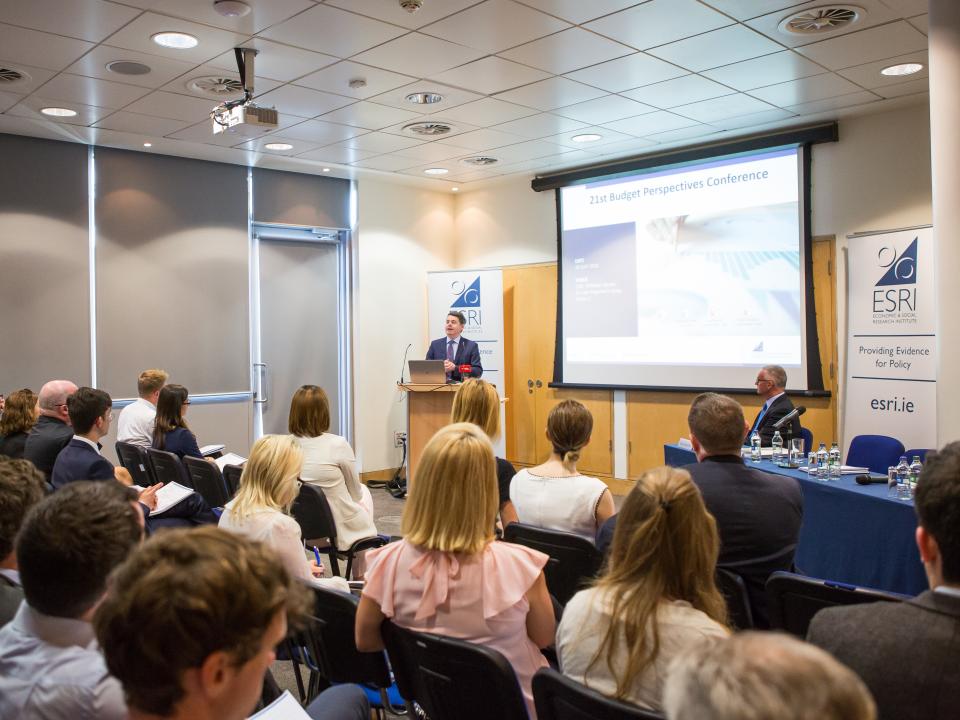 Budget Perspectives
Download publications launched at the ESRI's annual Budget Perspectives conference. Since 1997, this conference has discussed policy issues related to the upcoming Budget.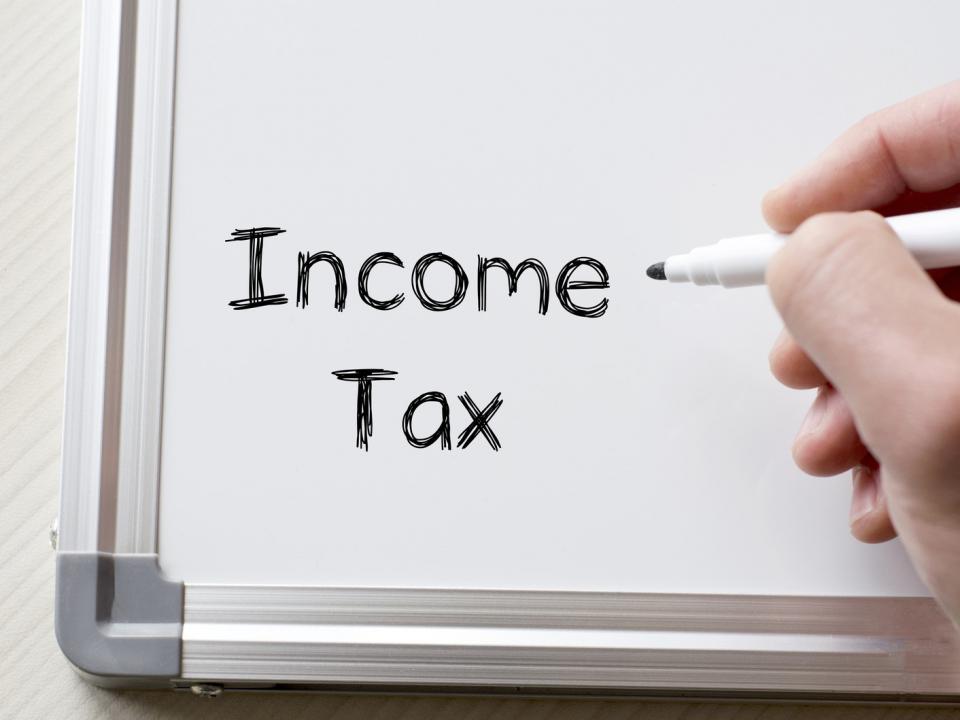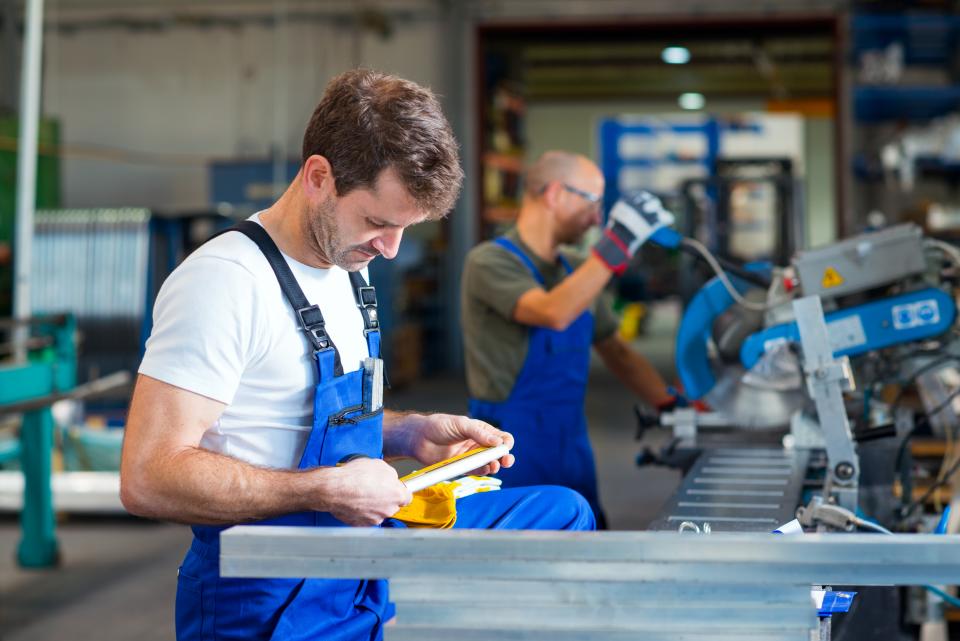 Financial incentives to work
A number of publications examine if tax and benefit systems in Ireland strike a balance between providing an adequate safety net to those who need it and maintaining incentives to take up employment.